Windy Shore Crafts
Windy Shore Crafts create bespoke jewellery in the north west of Ireland. They wanted a brand design that incorporated some of the local landscape and reflected their work.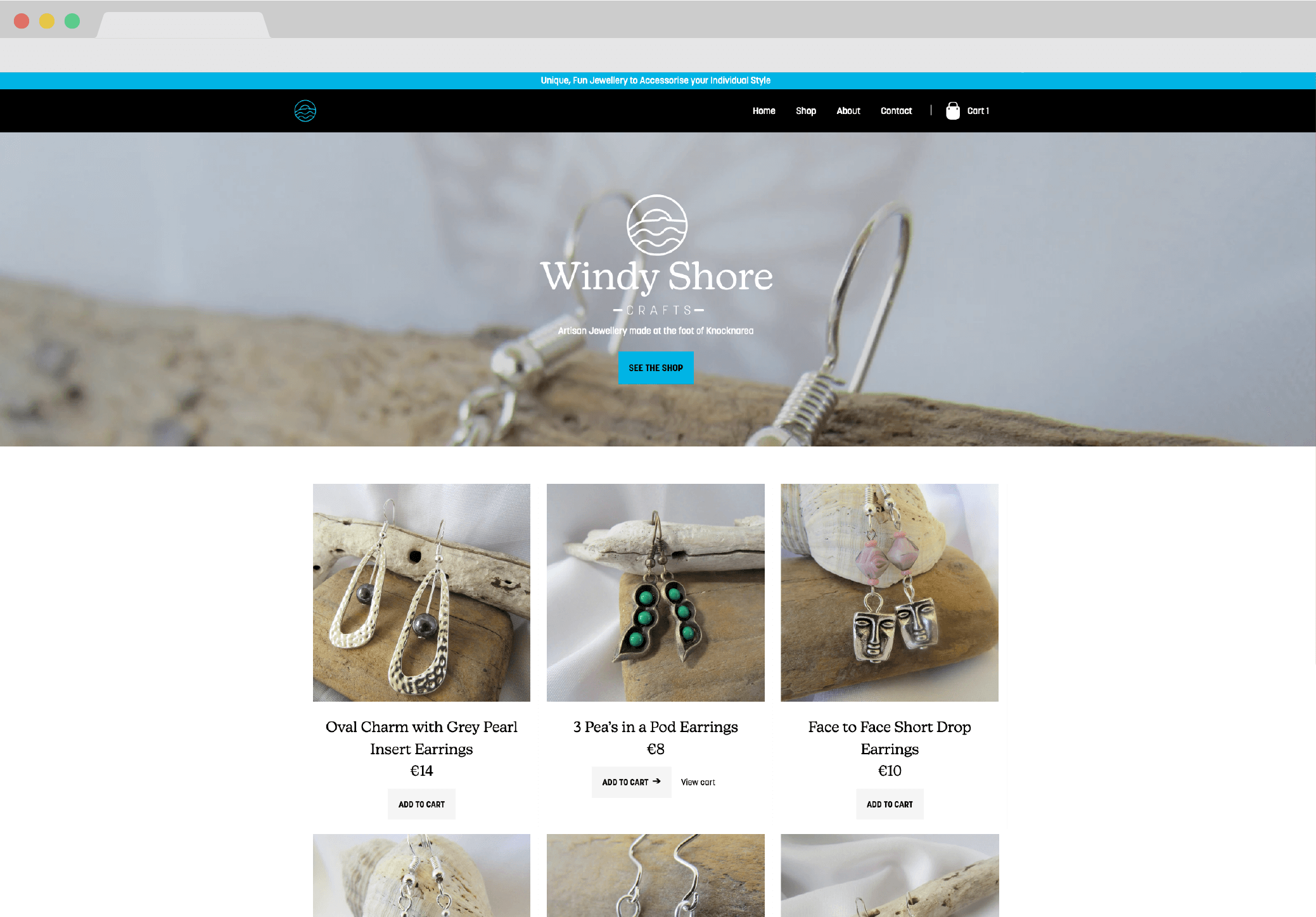 The Project
After the branding was in place we created a custom e-commerce website based in Wordpress using the React based Gutenberg backend and Woocommerce. Stipe and Paypal are intergrated as payment gateways.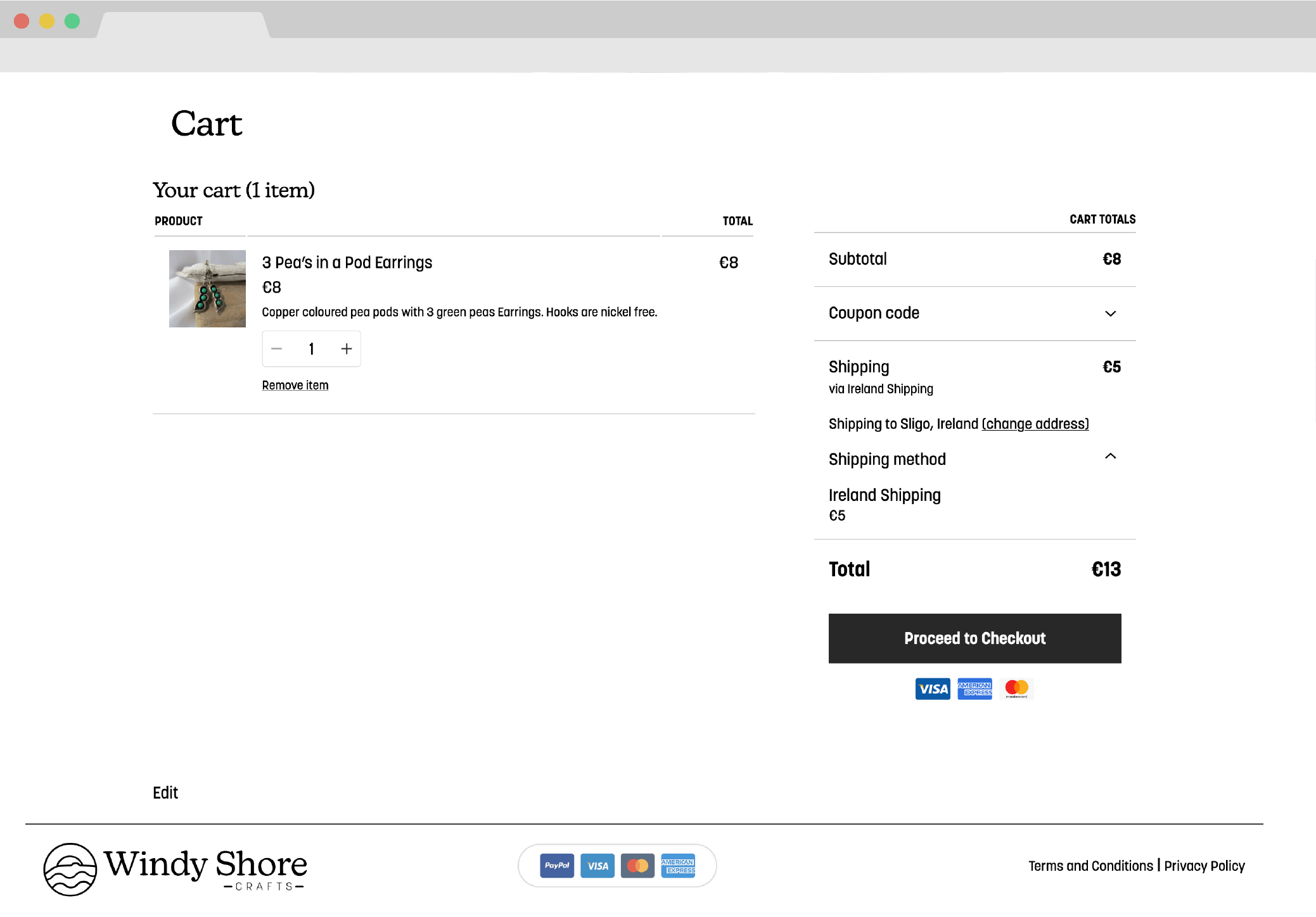 Cart
We implemented a custom a modern on screen mini-cart with some custom PHP and JS that runs smoothly alongside woocommerce's new blocks plugin.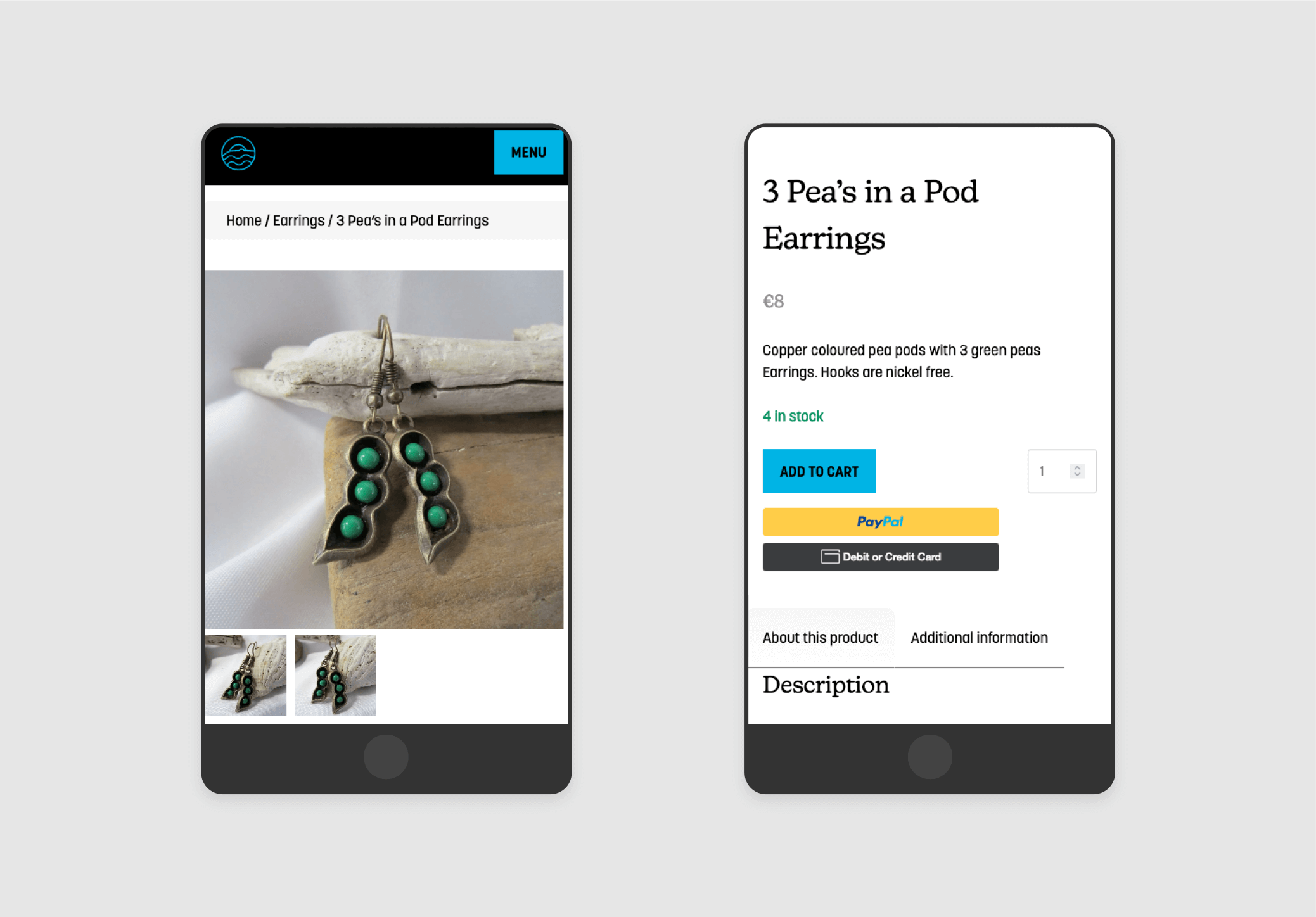 Responsive
As per all of our designs the website is fully responsive and looks great on desktop and mobile devices.
Involvement
Lead Web Development, Brand Design, Product Population
Skills
Javascript
React
Gutenberg
Branding
Illustration
SCSS
Link
Visit Site
Like what you see?
Let's create more!
Say Hello