Kosmos DK
KOSMOS provide commercial management for the construction industry in Denmark, Ireland and beyond. We developed their site under the design guidance of their in house designer, implementing custom graphics and innovative page design choices. The result is a lean and very fast site that fits their niche while showing off their skills in a memorable fashion.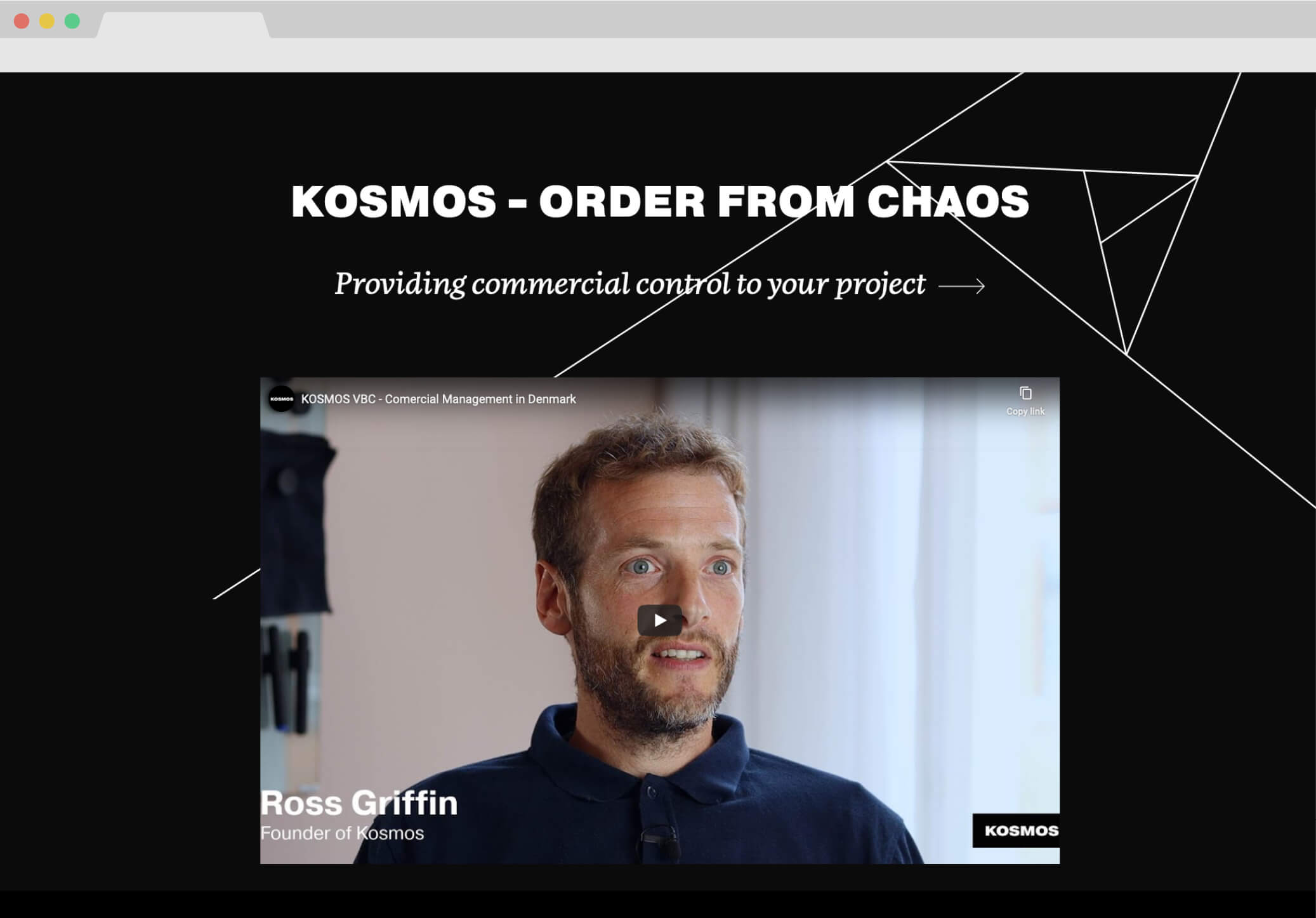 The Project
We worked via Adobe UX for prototyping and built the site from there. It was a back and forth process with many tweaks and adjustments before we arrived at the final product.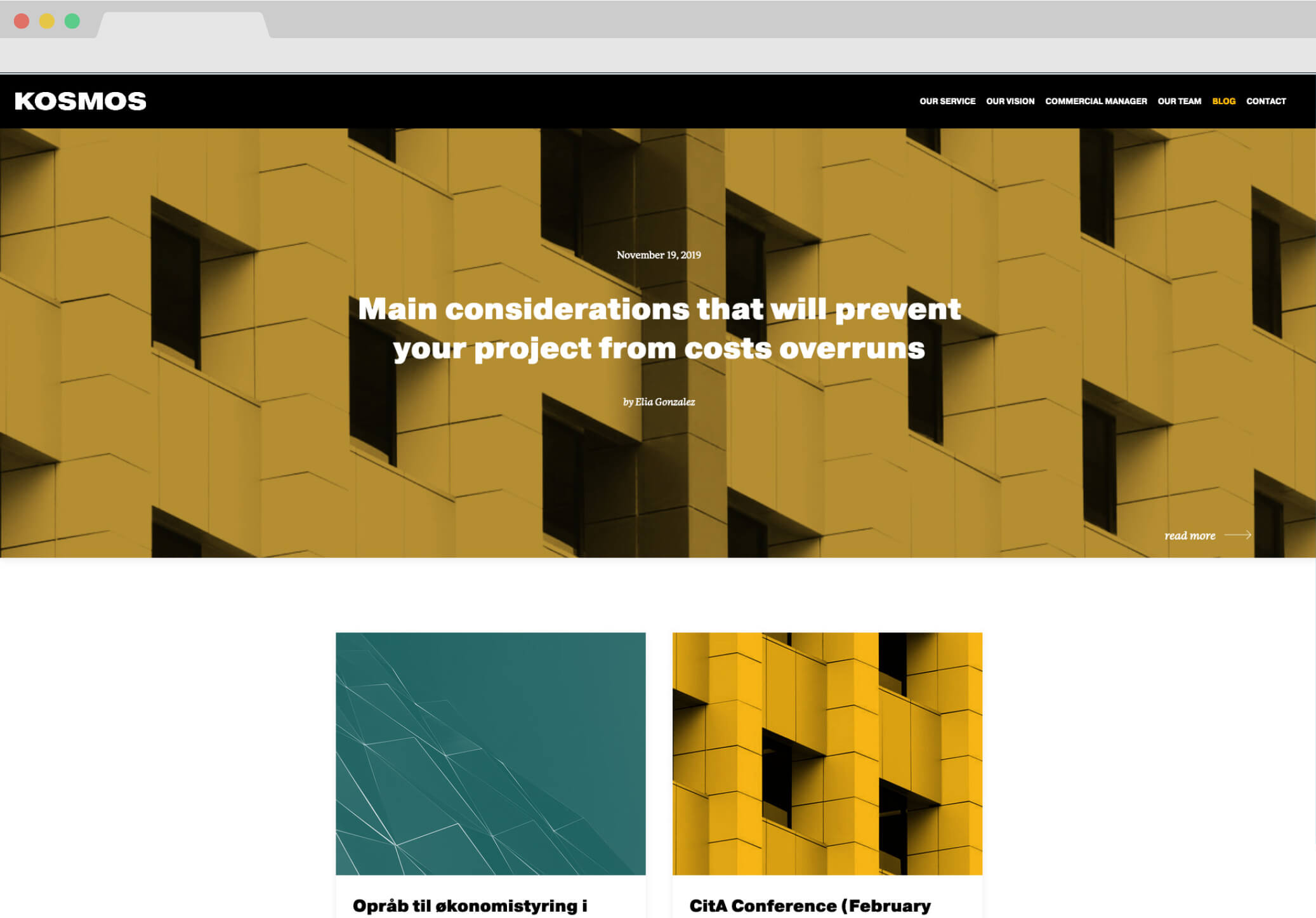 Blog
We implemented a custom blog style that suited the content material. Allowing for large image displays and easy to read text.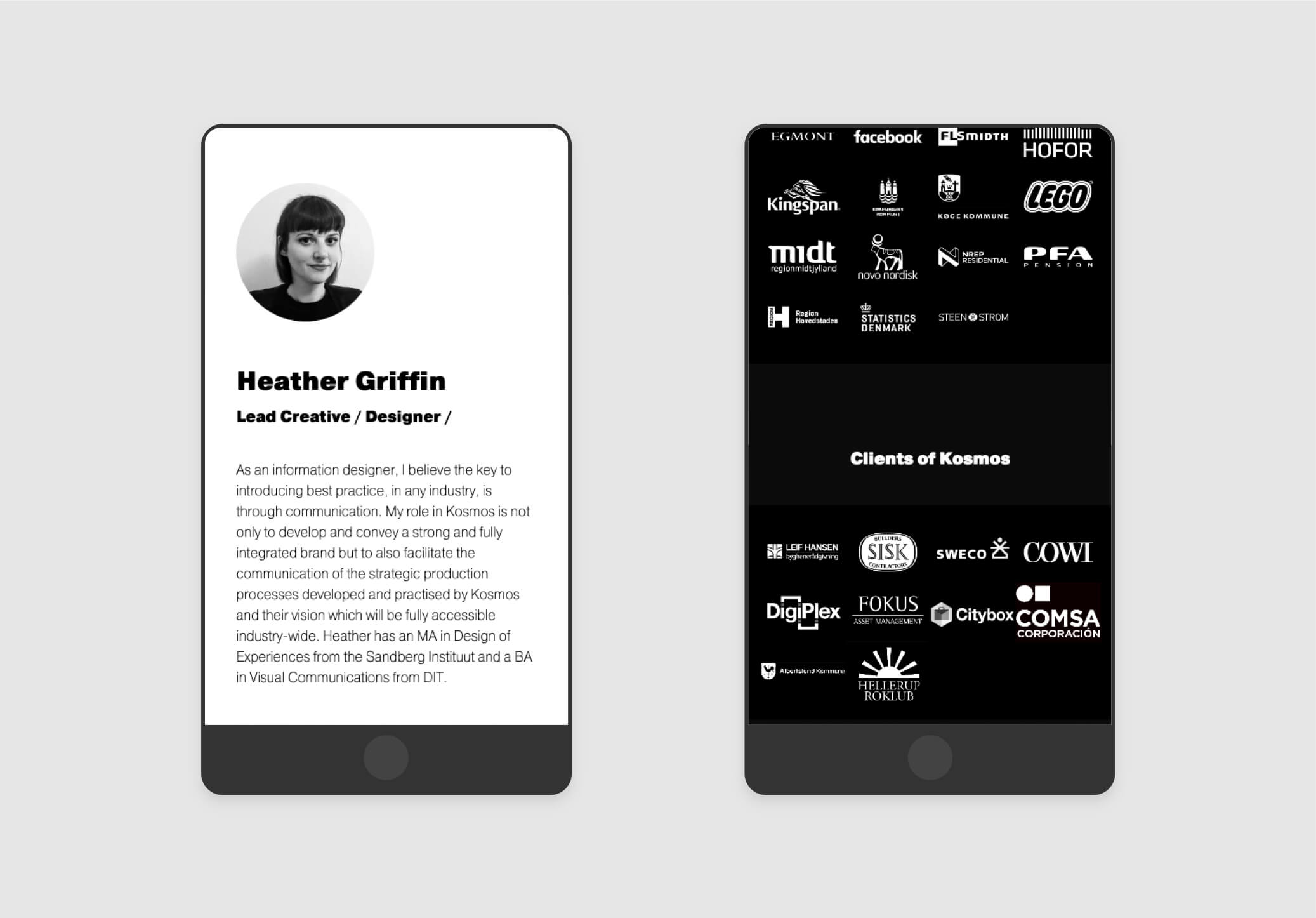 Mobile Friendly
The site is fully mobile responsive and was tested across devices and platforms for a user friendly mobile browsing experience.
Involvement
Lead Web Development, SVG Animation, Design
Skills
SVG
Web Development
Blog Design
Link
Visit Site
Like what you see?
Let's create more!
Say Hello